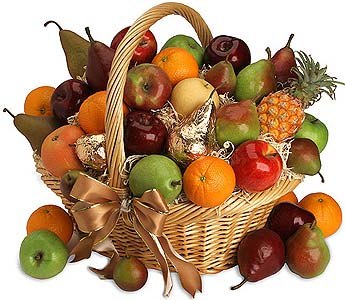 Grow your own Fruit

Over the years life has become easy in that all that most of us have to do to obtain food is to go to a shop and buy it. In recent years however, the subject of food miles has become such a familiar idea that many people are becoming ever more concerned about the cost to the environment of producing our food on a large industrial scale. Many of us understand that to produce the food that we need, does to some degree necessitate the employment of methods which only work economically when producing food for a very large number of people.
These concerns which are just one component of a growing concern for the environment and the planet as a whole have driven a renewed interest in the idea of growing your own food. None of this thinking is of course really new at all. It has been possible to rent an 'allotment' from many local authorities for many decades; and indeed was originally an idea promoted by those who long ago saw how society was developing with regard to excess drinking of alcohol and decided to carry out what has become known as 'social engineering' and provide a solution.
The idea of the 'allotment' was to fundamentally give people something to do during their leisure time which would be good for the 'character' and also promote good health and exercise. Nowadays the emphasis has shifted again. Those who grow food do so mostly, it has to be said, for the economic benefits. While it is true to say that many of us are aware of the concept of 'food miles', such matters are less tangible than the more immediate effects of savings for our little domestic economies. These are of course entirely reasonable manifestations of what might according to some, be rather selfish motivations. But it has to be said that it does not really matter why you might want to grow your own food, just do it and enjoy all the benefits of exercise, fresh air, healthy food and savings while gaining satisfaction that you are also doing your bit for the environment. Enjoy.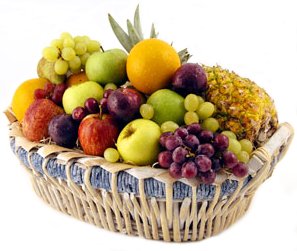 Grow Herbs Grow Nuts Grow Vegetables Cyberian Index
Apples Apricots Bananas Blackberries Blueberries Cape Gooseberries Ceylon Gooseberries
Cherries Citrus Cornelian Cherries Cranberries Crowberries Currants Dates Elderberries
Figs Gooseberries Grapes Guavas Jujube Kiwi Longan Loquat Lúcuma Lychee
Mamoncillo Mango Mangosteen Medlars Melons Melon Pear Mulberries Papaya
Passion Fruit Pawpaw Peaches Pears Pineapple Plums Pomegranate Quince Rambutan
Raspberries Rhubarb Sapodilla Star Fruit Strawberries Strawberry Tree Ugniberry
Copyright © 2008, 2009, 2010, 2011, 2012 Cyberian Productions, part of the Maelstrom group
If you like this website and want one of your own contact Cyberian
All information correct at time of publication and open to updates as necessary. No part of this website, or its vectors, may be produced in any shape or form, using any type or design of medium, system, equipment or otherwise without the prior written consensual notice of the Cyberian. Any breach of these requirements will result in the appropriate action. If in doubt, e-mail contact is recommended. Some components of this website were obtained as open-source software and are used in the same non-profit manner on this website.